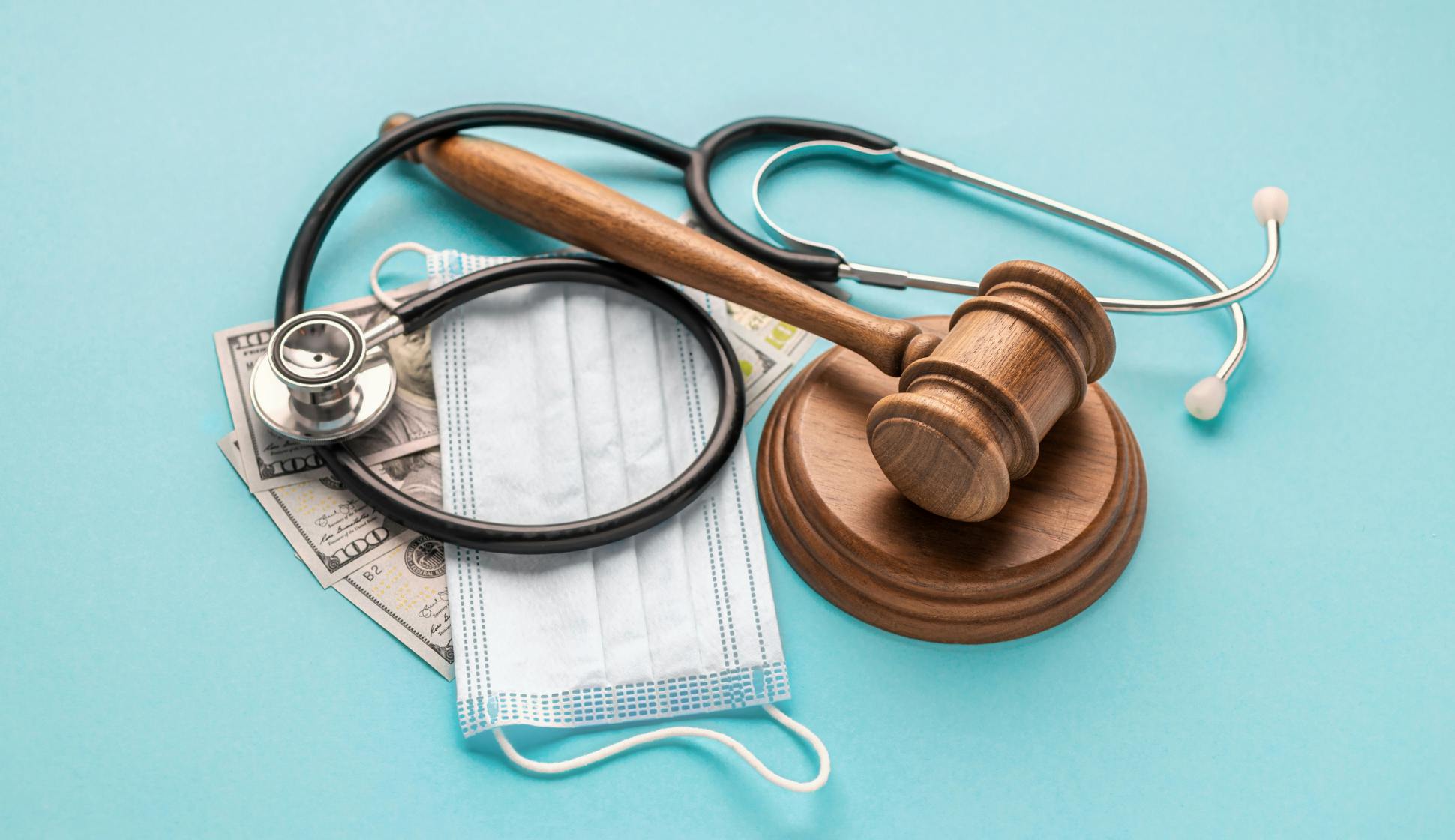 As of January 14th, the public health emergency (PHE) due to the Coronavirus Disease has been extended once again. This marks the third year in a row that January kicked off with PHE news. The original determination of a PHE happened on January 31st of 2020, and in 2021 that same determination was renewed on January 7th.
While we may not know when the PHE due to COVID-19 will finally end, other telehealth-related news and trends are slightly more predictable. Here's what you can expect for telehealth in 2022.
Top 3 trends to expect
Hybrid model, fewer calls
Since the telehealth boom of early 2020, doxy.me's total number of providers on the platform has increased, but the average number of virtual visits per provider dropped significantly in 2021. In 2020, quarantine restrictions forced many providers to take their practices online. Providers were using virtual visits for a huge percentage of their total visits. However, quarantine restrictions in most areas across the United States were much less severe in 2021, allowing practices to return to in-person care.
What we're seeing is the shift to a hybrid model of healthcare. Providers are now using telehealth to supplement their in-person practice instead of replace it (like many were forced to do in 2020). We expect more and more providers to adopt this hybrid model of healthcare in the future. Therefore, we will continue to see a decrease in the average number of telehealth visits per provider until an equilibrium between virtual and in-person visits is reached.
More advanced telehealth integrations and hospital care in the home
Speaking of the hybrid healthcare model, get ready for more advanced telehealth integrations to continue improving the quality of care that patients receive in their own homes. There are many Medicare-approved acute hospital care at home facilities, and we expect this number to increase. Systems and startups looking to further improve hospital care at home are also starting to appear, and some are even gaining venture capital.
Expect more startups to appear with plans to improve healthcare in the home, and expect telehealth companies to continue improving their products to more closely match in-person care.
Demand from patients
The numbers are in: patients want to continue using telehealth in the future. According to this survey, the patient population that wants to continue using telehealth is far larger than the inverse. Users were asked if they planned to continue using telehealth in the future, with the answer options being yes, no, or not sure. More than 50% of the baby boomer population surveyed—who were the least likely to want to continue using telehealth services—responded yes. On the opposite end, 83% of the surveyed millennial population responded yes.
We expect patient approval rates of telehealth to keep increasing in 2022. More providers may start using telehealth services if their patients continue to demand it.
Top 3 most anticipated policy changes
The Telehealth Modernization Act of 2021
The Telehealth Modernization Act of 2021 is the bill that could have the biggest impact on the future of telehealth in 2022. The main goal of the Telehealth Modernization Act of 2021 is to expand access to Telehealth Services in the Medicare program. If passed, it would:
Lift geographical restrictions on telehealth
Allow all types of healthcare practitioners to provide telehealth services
These changes are huge. Urban areas would finally have permanent reimbursement for telehealth services, and any healthcare facility could act as an originating site. Not to mention that allowing reimbursement for all provider types would massively expand the reach of telehealth services. This bill has a lot of momentum, with 18 cosponsors in Congress already.
The Telehealth Extension Act is a good runner up. It covers many of the same topics as the Telehealth Modernization Act, but is ultimately not as inclusive as the former bill. Its biggest advantage over the modernization act is the physical support it would bring to creating telehealth access in underserved communities. The extension act also has a lot of bipartisan support, with more than 30 cosponsors for the bill.
The Cures 2.0 Act
The Cures 2.0 Act is a massive bill created to make changes across many areas of healthcare policy, education, and research. As it relates to telehealth, these are its main goals:
Bring telehealth access to Medicaid and Children's Health Insurance Program
Extending Medicare's current telehealth flexibilities and leniencies under the PHE
Much like the Telehealth Modernization Act of 2021, this bill wants to increase telehealth access. There are many overlaps in the policy for both of these bills, but extending telehealth coverage to more national insurance programs is the big differentiator. If both bills passed, geography and socioeconomic status would become much smaller barriers to telehealthcare.
The CONNECT for Health Act
The CONNECT for Health Act seeks to remove many restrictions on telehealth and remote patient monitoring (RPM). Its biggest goals are:
Remove reimbursement restraints related to telehealth and RPM
Permit the use of RPM on patients with certain chronic conditions
Add these sites to the list of covered originating sites:
Telestroke evaluation and management sites
Native American health service facilities
Dialysis facilities
Remote patient monitoring is a very important subset of telehealth. If it had greater flexibility, it would save a huge amount of time and money for the healthcare system. In regards to the covered patients, they would be monitored in their own homes instead of a hospital—a solution that brings just as much relief to the patients as it does to the overcrowded hospitals they are leaving behind.
The need for better telehealth policy
While the CMS is constantly evaluating which practices should receive reimbursement for telehealth services, the process is slow. Any of these bills passing would be a huge victory for telehealth, but none of them would win the fight for equity alone. The American Telemed Association (ATA) has launched their own advocacy group, found here. If you want to see greater telehealth equity, consider joining.
And, if you want to stay ahead of the trends, join doxy.me—the most trusted free, simple, and secure telemedicine solution.