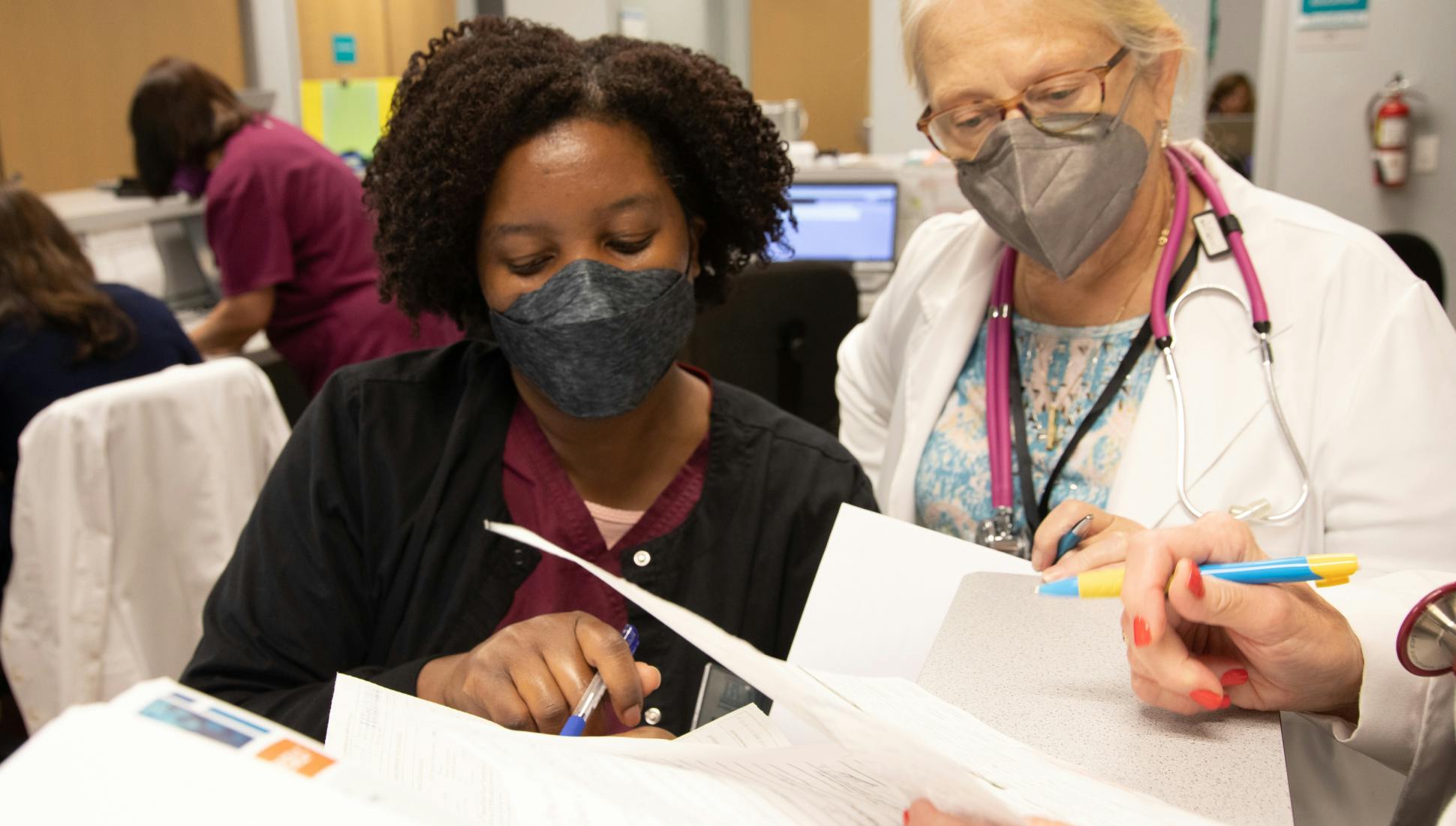 Telehealth has proven to be an important tool in removing healthcare barriers. We're proud to play a small part in improving health equity, but the volunteer providers and nonprofit health clinics are the ones actively working to provide quality care to those who need it most. 
This article highlights three nonprofit clinics that use telehealth to provide greater healthcare access for their patients. Learn more about how they integrate telehealth into their services.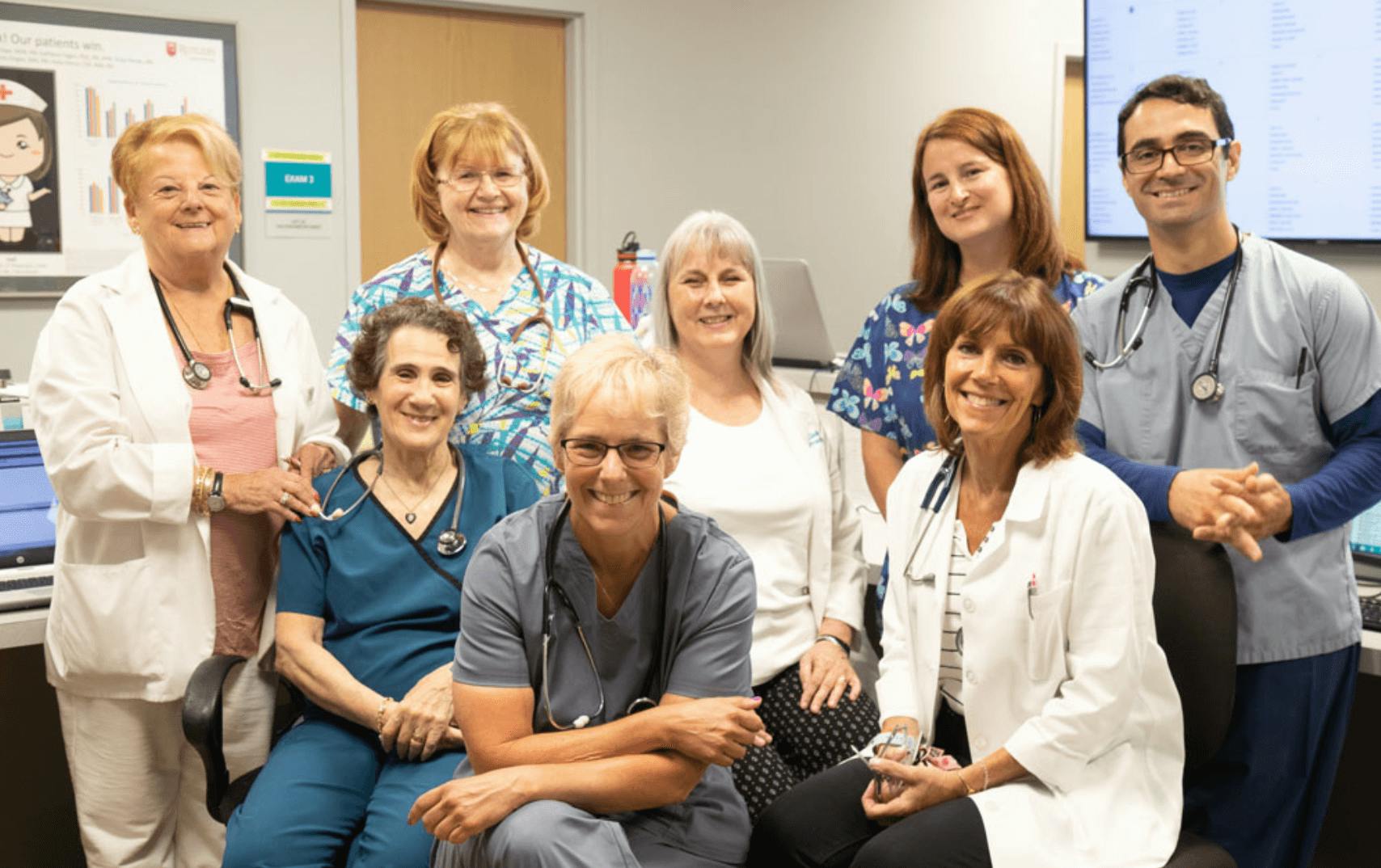 Bergen Volunteer Medical Initiative 
Location: Bergen County, NJ
Who they serve: those who are working but uninsured
Primary telehealth services: mental health, nutrition, and diabetes education
Bergen Volunteer Medical Initiative (BVMI) has provided free healthcare to over 1,000 patients. During COVID-19, they began using doxy.me to continue serving those patients. It stuck. 
That's because telehealth has transformed the way BVMI operates. 
Since BVMI serves those who are working but uninsured, there is an application process to become a patient. Potential patients used to come into the office multiple times for interviews and to submit paperwork. 
Now, they do almost all of these interviews over telehealth. The final interview is the only time a potential patient needs to come into the office. This is also when they submit all their paperwork. Thankfully, this paperwork has been prepared during the virtual interviews, so there is rarely any missing paperwork (which used to be a common issue).
Favorite telehealth feature
Patients undergo an annual review to ensure that they are still eligible to receive care at BVMI. This involves signing a patient agreement form. With doxy.me, they have these forms available as custom teleconsent forms in English, Spanish, and Korean. 
Having these consent forms available over telehealth saves a significant amount of time for both BVMI and the patients they serve. 
Why they love telehealth: Telehealth improves efficiency. Telehealth has reduced no-show rates and allowed volunteers to maximize their time.
"A lot of our patients come from a culture where mental health is not a priority, but telehealth makes it easier for providers to stay connected with patients. It makes a huge difference." 
–Rita Prospero, Operations Manager at BVMI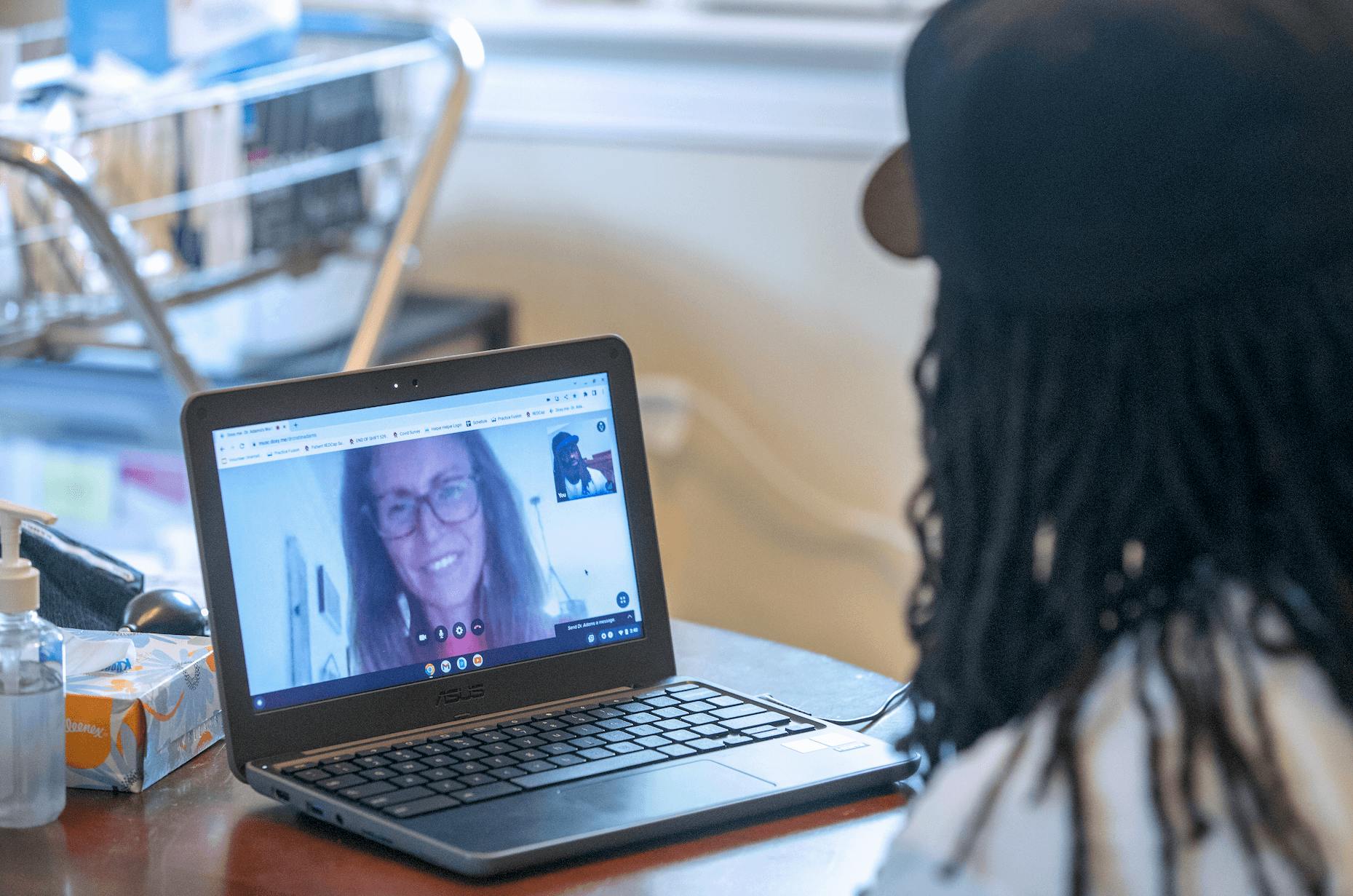 The Navigation Center and Medical University of South Carolina 
Location: Charleston, SC
Who they serve: those who are unhoused or experience housing insecurity
Primary telehealth services: primary care and mental health
The Navigation Center is a nonprofit that works to support those who are experiencing homelessness. They provide a variety of services, from job training to help finding housing. Starting in 2018, The Navigation Center partnered with the Medical University of South Carolina (MUSC) to provide healthcare services. 
Three days a week, medical residents, medical students, and other volunteers come into The Navigation Center, where they can interact with patients in person and assist with physical exams. That's because MUSC providers are available over telehealth. Because there are in-person medical students, telehealth providers can also provide precepting. 
Remote precepting makes it easier for providers to volunteer their time, while an in-person center with volunteers creates a supportive environment. 
Factors contributing to the effectiveness of telehealth
Dr. Cristin Adams, DO, MPH, and Medical Director at The Navigation Center, believes that there are a few things that make this model so effective. Since The Navigation Center provides more than healthcare services, patients generally feel more comfortable there than they would in a medical office. This helps establish a sense of trust early on. 
She believes that this ability to build trust and relationships with patients has helped the overall effectiveness of telehealth care.
Another factor is the ability to give patients access to digital devices and a strong Wi-Fi connection—both of which are needed for a telehealth visit. Many of these patients don't have reliable access to either of these outside of The Navigation Center.
Why they love telehealth: Telehealth makes precepting more convenient. Primary care providers, mental health specialists, and even an EMT are all able to volunteer with The Navigation Center because of telehealth. 
"When telehealth is delivered in a space where people are comfortable, that seems to be when it works the best." 
–Dr. Cristin Adams, DO, MPH, Medical Director at The Navigation Center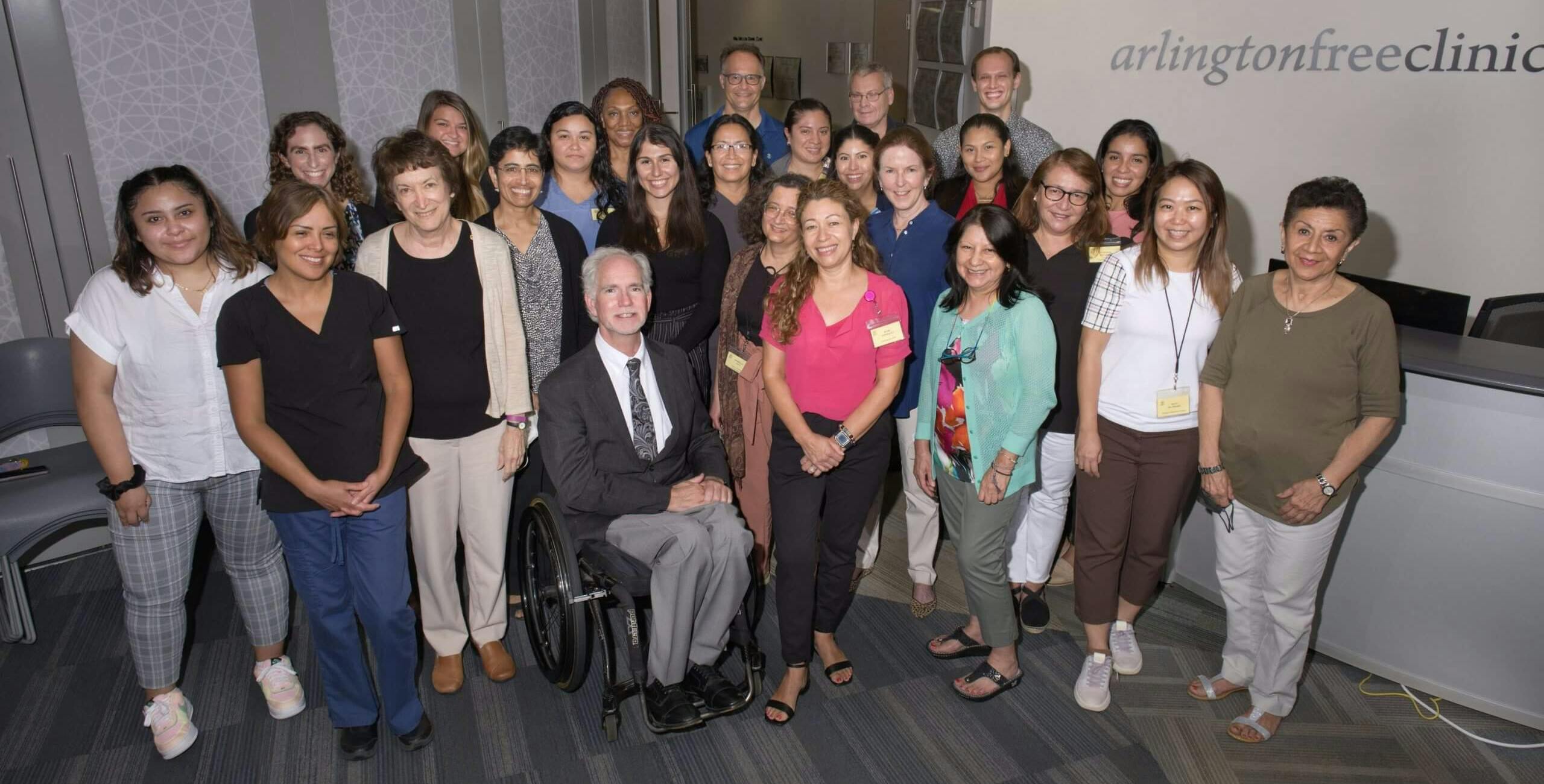 Arlington Free Clinic
Location: Arlington, VA
Who they serve: those without healthcare insurance
Primary telehealth services: mental health, rheumatology
Arlington Free Clinic (AFC), like BVMI, needed a telehealth solution because of COVID-19. Today, they continue to use telehealth to help them serve more patients—and make volunteering easier for providers. 
A provider could move hours away, but they can continue to volunteer because of telehealth. Providers who normally come into the office, but have unexpected car trouble, can still be available by telehealth. It gives volunteers a level of flexibility. 
Making it easier for providers to schedule appointments (wherever they are) is incredibly important since many volunteers are only available one day out of the month. 
AFC's telehealth checklist
Since providers may only use telehealth once a month, it was important that whatever telehealth platform they chose is user-friendly. Since doxy.me is so easy to use, they successfully trained a volunteer in their 90s on how to use the platform.
They also wanted a telehealth platform that: 
Is cost efficient
Has group calling (translators or other volunteers are often added to calls)
Doesn't require downloads
Has a Spanish version of the website
Doxy.me checked all those boxes. Starting in 2020, AFC began using doxy.me to provide telehealth services. 
Today, they have added volunteer telehealth session facilitators, who are usually pre-med students who are able to speak Spanish, to their telehealth workflow. These volunteers prep patients for their calls so that everything runs smoothly and on time. 
AFC continues to explore ways telehealth can improve accessibility for both patients and volunteer providers. 
Why they love telehealth: Telehealth is convenient for volunteers. It allows providers to volunteer even if they live hours away or don't have time to drive into the office. 
"I've been able to recruit on a wider scale for volunteer providers. I have a volunteer rheumatologist who lives two hours away, but she does telehealth once a month because it's really easy and straightforward."
–Kate Nadeau, Director of Volunteer Resources at Arlington Free Clinic
Telehealth discounts for nonprofits
We are committed to doing our part to eliminate healthcare disparities. That's why we offer special discounts to non-profit organizations like the National Association of Free Clinics (NAFC). Email sales@doxy.me to learn more.
"We were so happy to have access to this platform. It met our complex needs so well and was key to our patients continuing to receive care throughout the pandemic. It also provides an important new tool that will be part of our care in various ways in the future." 
–Nancy White, President at Arlington Free Clinic

All photos are used with permission from Bergen Volunteer Medical Initiative, Medical University of South Carolina, and Arlington Free Clinic.