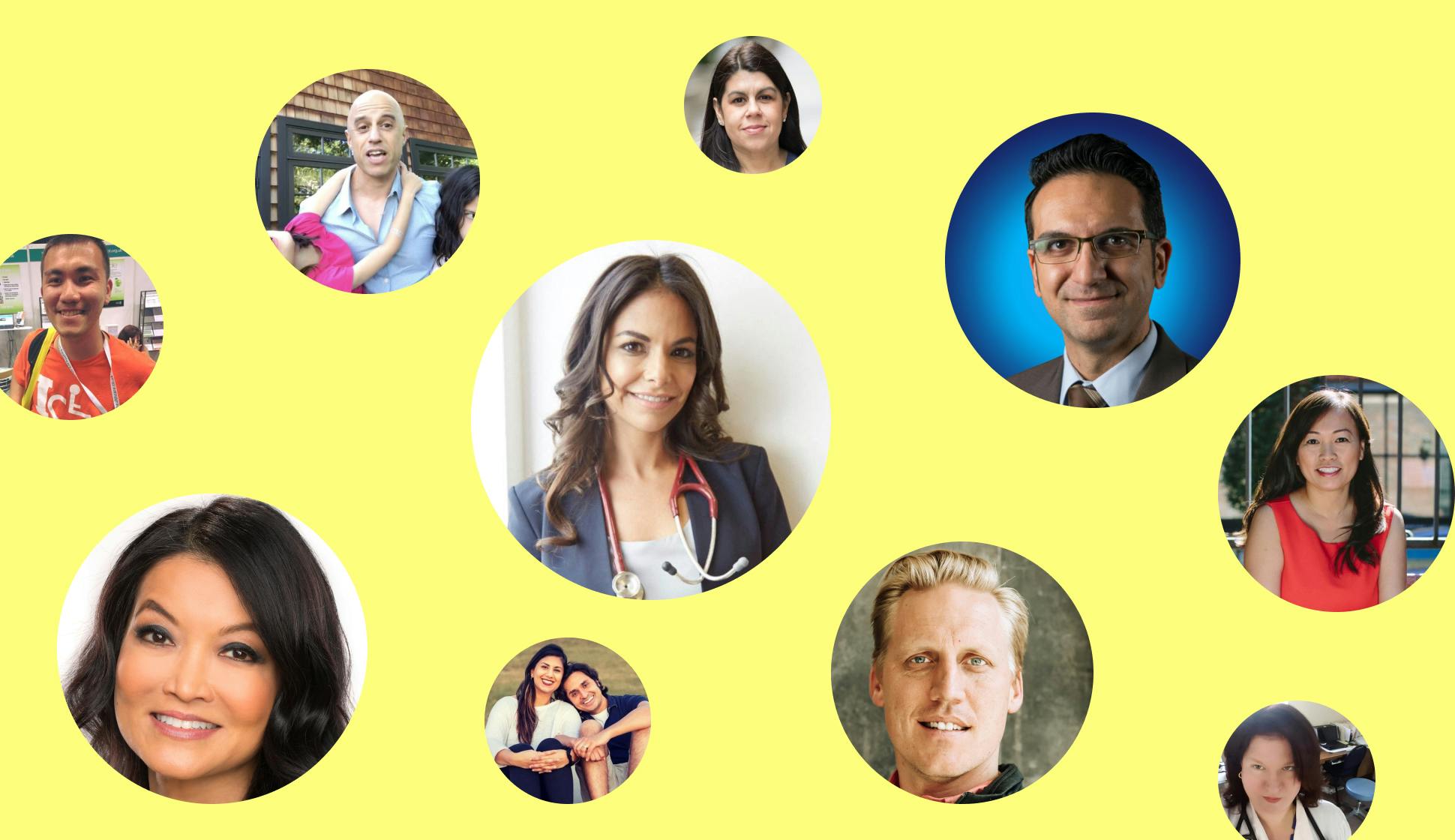 At doxy.me we love keeping up to date with the latest and greatest trends and topics in Telehealth. And thanks to social media, influencers have made this easier than ever. So who are the top influencers in telehealth and why should you be following them? Influencers come with a loyal audience and act as trusted advisors in their fields. They have their pulse on current news and are often the best resources for discovering new products. They have the ability to connect with thousands of people in an authentic way and can bring incredible exposure to businesses.
Check out these 10 hidden gem influencers in the telehealth space who will be drivers of the social conversation around online health and wellbeing in 2022.
Haney Mallemat
Critical Care, Emergency Medicine, Ultrasound, Echocardiography & education; spreading #CritBits, #FOAMed, #FOAMcc & #whatsthedx? Dr. Mallemat has been a star in the world of critical care and emergency medicine since the 2010s. Follow Dr. Mallemat for his ability to distill complex topics in Emergency Medicine, Internal Medicine, Critical Care, and Echocardiography into understandable concepts.
Follow Haney Mallemat on Twitter
Follow Haney Mallemat on Instagram
Follow Haney Mallemat on LinkedIn
Dara Kass
Physician, Mom, Wife and Daughter. Native Brooklynite, now trying suburban life
Dara Kass, Regional Director of HHS Region 2 and founder of FeminEM, is a physician focused intersection of policy, politics and people. Follow Dr. Kass to learn about women and gender equality in emergency medicine.
Follow Dara Kass on Twitter
Follow Dara Kass on LinkedIn
Follow Dara Kass on Facebook
Bill Wong
OTR/L specializes in autism & social media, even though I work in SNF. 2x TEDxTalker, Adjunct faculty
Bill Wong is an autistic individual and the first occupational therapy practitioner to do two TED or TEDx Talks. Follow Bill to learn about his unique career journey and how to be a better occupational therapist.
Follow Bill Wong on Twitter
Follow Bill Wong on Instagram
Follow Bill Wong on LinkedIn
Follow Bill Wong Facebook
Zubin Damania
Hospitalist and Host of The ZDoggMD Show
Dr. Zubin Damania, ZDoggMD, is a UCSF Stanford trained internist, founder of Turntable Health, and host of the ZDoggMD Show Podcast. Follow ZDoggMD to learn how healthcare can be improved for everyone.
Follow Zubin Damania on Twitter
Follow Zubin Damania on Instagram
Follow Zubin Damania on LinkedIn
Follow Zubin Damania on Youtube
Follow Zubin Damania on Facebook
SreyRam Kuy
Surgeon. Healthcare Quality & Healthcare Public Policy. Writer published in the Huffington Post, Salon, USA Today, LA Times, Washington Post
SreyRam Kuy, MD is the author of 50 Studies Every Surgeon Should Know and is considered an expert on health policy, quality, and safety. SreyRam has also written about her experiences as a child survivor of genocide and as the first female Cambodian refugee to work as a surgeon in the US. Follow Dr. Kuy to learn about her unique journey.
Follow SreyRam Kuy on Twitter
Follow SreyRam Kuy on LinkedIn
Follow SreyRam Kuy on Facebook
Linda Girgis
Family Doctor, Editor-in-Chief of @physicianswkly, Author, @PROWDwomen, top-ranked blogger, clinical assistant professor @RWJMS, #Coptic #VaccinesWork #COVID19
Dr. Linda Girgis, "just a family doctor speaking up from the frontlines of medicine," is known in the medical world for her influential voice and the winner of numerous healthcare awards. Serving as the Editor-in-Chief of Physician's Weekly, Dr. Girgis uses her 28 years of experience as a physician to serve as a voice for those in the industry.
Follow Linda Girgis on Twitter
Follow Linda Girgis on LinkedIn
Follow Linda Girgis on Facebook
Tanya Elliott
Allergist and Primary Care Doctor with a love for tech and travel
Dr. Tania Elliott, one of the biggest names in telemedicine, showcases her behind the scenes life and passion for medicine through her lively Instagram account. Using her experience as a dual board certified physician, Dr. Elliott developed the first nationwide workforce of virtual physicians and currently serves as the CMO of Virtual Care at Ascension.
Follow Tanya Elliott on Twitter
Follow Tanya Elliott on Instagram
Follow on Tanya Elliott on LinkedIn
Elise Brisco
Ms. Woman California United States, Health & Wellness Content Creator, Founder of NearSight, Integrative Optometrist, Clinical Homeopath
Dr. Elise Brisco, co-founder of Hollywood Vision and winner of Ms. Woman California, displays her fun personality and passion for healthy aging on Instagram and TikTok. She uses telemedicine to treat people around the globe and has developed a patented technology that fights nearsightedness. Check out her doxy.me podcast here!
Follow Elise Brisco on Instagram
Follow Elise Brisco on LinkedIn
Follow Elise Brisco on TikTok
Healthy Gamer
Healthy Gamer provides mental health support for the internet generation through coaching, content, and community
Healthy Gamer is a mental health platform run by husband and wife, Dr. Alok & Kruti Kanojia. This power couple is using their gaming-psychiatry and business expertise to tackle the mental health stigma, specifically targeting the gaming-addicted. They have a massive following on Twitch & YouTube where they stream Dr. Kanojia discussing common issues in mental health and interviewing big names in the gaming world.
Follow Healthy Gamer on Twitter
Follow Healthy Gamer on Instagram
Follow Healthy Gamer on Twitch
Follow Healthy Gamer on Youtube
Follow Healthy Gamer on Facebook
Brandon M. Welch
CEO + founder, @doxyme, Assoc. Professor at @MUSChealth using human genetics + biomedical informatics to develop innovative #healthIT solutions
Dr. Welch, CEO and founder of doxy.me and professor of biomedical informatics at MUSC, uses his training in human genetics and biomedical informatics to develop user-friendly health IT solutions for personalized medicine. His current telemedicine research focuses on improving health tech solutions to serve more populations, and is working on his first book that explores why simplicity is the key to growth. Check out his Forbes Tech Council profile here.
Follow Brandon M. Welch on Twitter
Follow Brandon M. Welch on LinkedIn